Award winning design and build
We offer a complete range of design, build and project management services to suit any commercial interiors requirement, from initial consultation and planning through to delivery of the finest technical detail.
Our team of commercial interior experts are dedicated to understanding your business in order to create an intelligent, dynamic and inspiring workplace tailored to your needs and aspirations.
At a glance we offer:
Workplace consultancy
Office design
Change management
Fit-out & refurbishment
Furniture
On-going support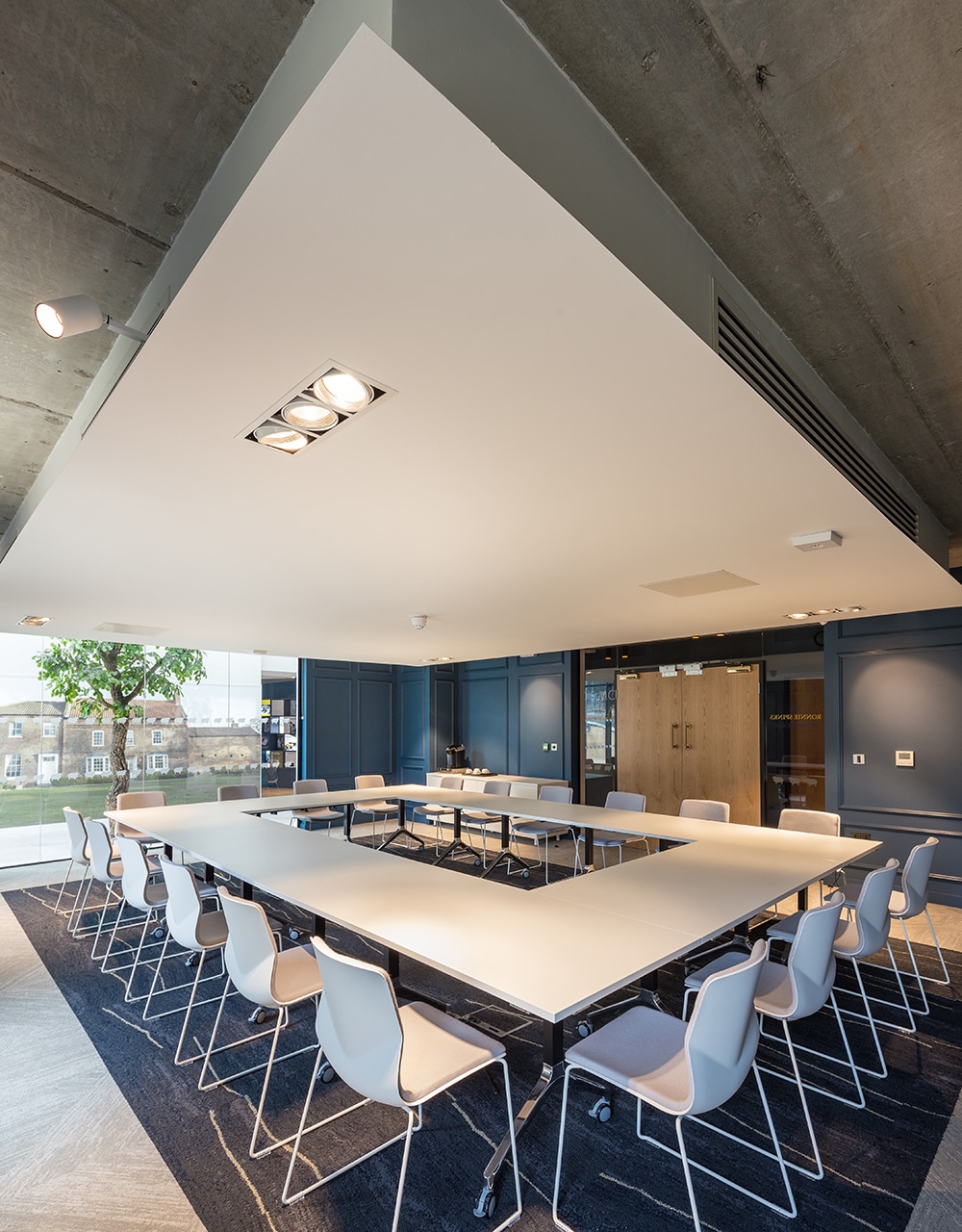 Workplace consultancy
The right workplace strategy has the capability to transform your business. Our workplace consultancy team will work with you to understand your business, listen to your people and learn about your processes through a series of strategic workshops.

Using these insights and knowledge, and by working closely with the team throughout the entire process, we will create an intelligent and inspiring new workplace which is tailored to your current needs as well as future aspirations, providing the best possible outcomes for your business and your people.
Investing in an intelligent workplace that also looks amazing will provide real business benefits, whether through improved productivity and efficiencies, better collaboration, enhanced employee wellbeing, or crucially, the attraction and retention of your industry's very best talent.

Our workplace interior designers are the best in the business. Experts in aligning business needs and culture with your vision, they will create a unique design with the wow factor which truly reflects your brand and ethos, and where employees will love to work.
Office design
Change management
Change needn't be a challenge. For most businesses, the need for a new or refurbished office is due to some form of business change, whether that's rapid expansion, a change in structure, or the need to attract and retain the best team, the list goes on.

We will help you navigate and drive this change, to the benefit of your people and ultimately, your business.
Whether a fit out of a new space or a refurbishment, we will bring your vision to life by providing you with a complete end-to-end service: from initial consultation and planning through to delivery, down to the finest technical detail. With delivery services in-house, you will have a dedicated ADT Workplace team, including commercial and project managers, as well as designers and technical experts. They will work together to ensure your project is completed on time, within budget and to a standard which exceeds your expectations. Our unique and robust process gives the reassurance you need every step of the way.
Fit-out & refurbishment
We believe that furniture selection is just as important as the design and function of your office interior. With over 60 years of specialist industry knowledge and expertise, our furniture team offers friendly consultative advice, alongside selecting furniture products from a number of appraised partners, considering aesthetics, ergonomics, durability and cost.

Our affiliation with a range of manufacturers, provides us with the opportunity to offer a completely non-biased and independent guide to all things furniture, whether it be a single desk or furniture for a full fit-out.

www.adtfurniture.com
Furniture
Your dedicated ADT Workplace project manager will take care of every detail along the way, ensuring your new office is delivered without a hitch. And once you have moved into your new space, we will stay with you throughout your journey. Once you've moved in, your new space may need some minor adjustments as your business adapts and changes.

On-going support
Interested? Let us understand your challenges